The perfect Christmas gift for employees this 2020
Christmas is around the corner, and with it comes to the excitement of this very special season. However, not everything is joy! Who hasn't endlessly looked for the best and most original Christmas present…in vain?
We've been there too! That's why we wanted to share with you a unique idea for a very special gift: stylish, useful, thoughtful, and beneficial to employees' overall wellbeing. Can you guess?
Here's why our computer glasses would make the best Christmas gift for employees this year!
6 reasons why Blue light glasses are the best Christmas gift for employees
Whether you've never heard of blue light glasses, or you're not sure if they would be a great present, we've compiled 6 reasons why this would be the perfect gift!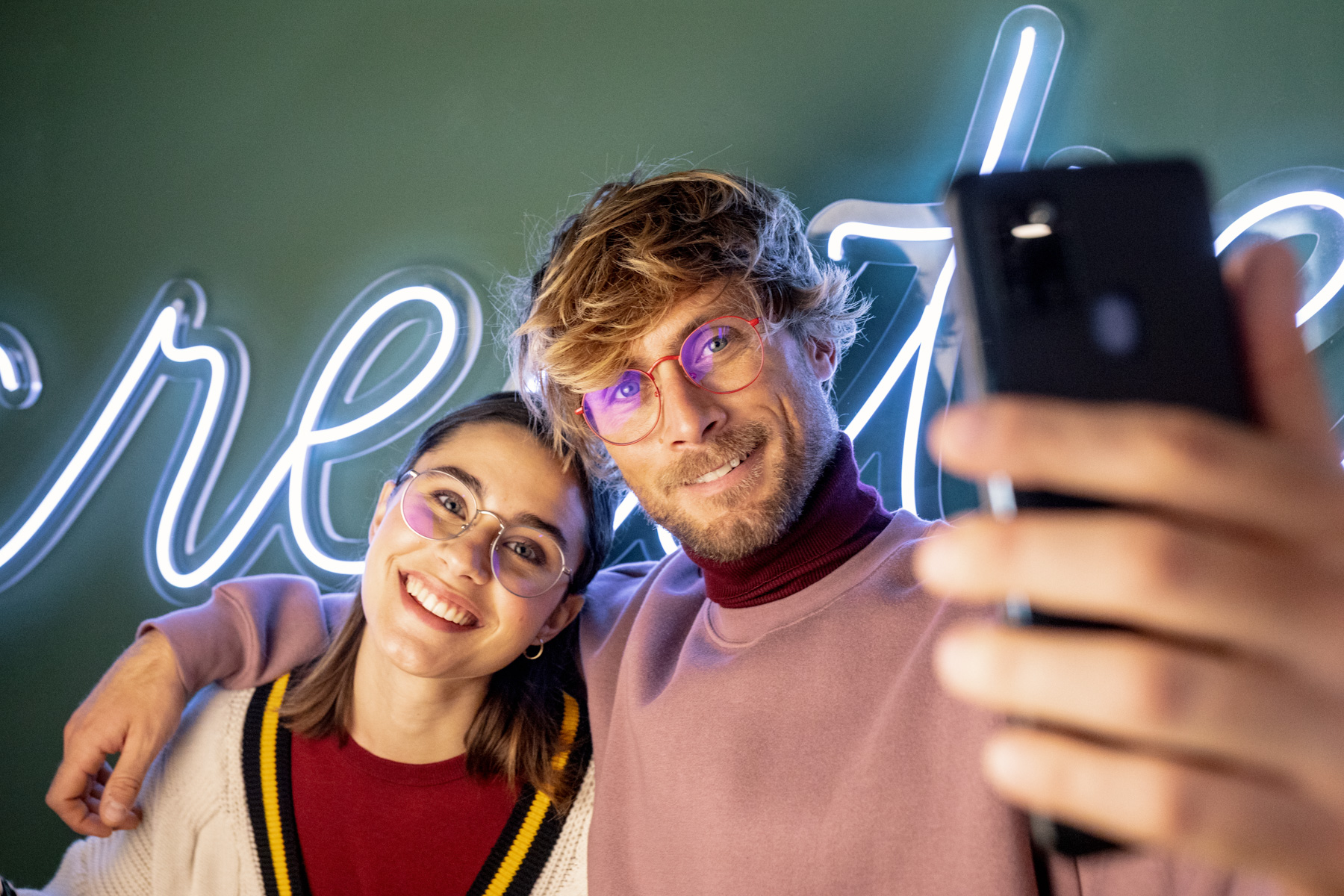 1. It's win-win: protect your employees' eyes for better productivity
Have you ever noticed that towards the end of the day, workers' productivity begins to slump? This could be directly related to overexposure to digital devices.
By protecting your employees' eyes with blue light glasses, the knock-on effect will boost productivity as well as improve other factors, such as less interrupted sleep patterns, leaving them fresh-faced and ready-to-go in the morning.
2. The best accessory for working in front of digital devices
We all spend many hours in front of digital devices every single day. Working from a computer (usually with a second screen), checking our phones, watching TV, reading on our tablets…there's a clear pattern showing that we spend many, many hours focusing on our screens.
The problem? We might be overexposed to blue light.
Blue light can be a great source of natural light that boosts our energy, but too much of this type of light, especially the artificial kind emitted from digital devices, can cause some uncomfortable symptoms described below. Check out the most common signs you might need glasses!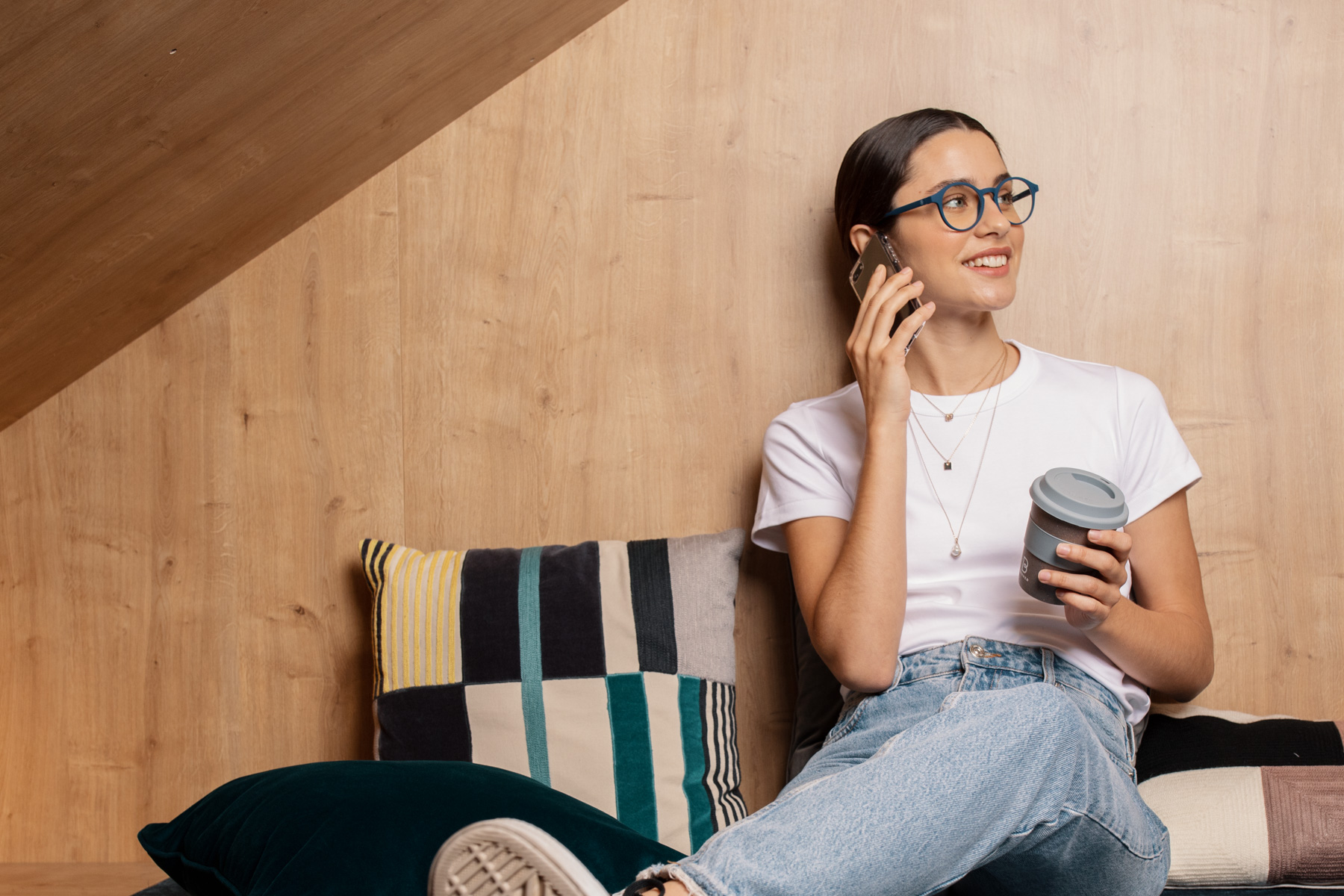 3. To reduce eye strain & protect our eyes
We and many of our employees tend to spend on average 8 hours a day working in front of a computer, plus additional time spent on their phones and other digital devices outside of work. All these hours add up, and our eyes are constantly absorbing not only information, but also artificial blue light and glare, which can lead to Digital Eye Strain also referred to as Computer Vision Syndrome.
The typical symptoms include headaches, eye strain, and back and neck pain. Does this sound familiar?

Blue light glasses are the perfect gift to help any employee spend more comfortable and productive days working, whether that's from home or at the office!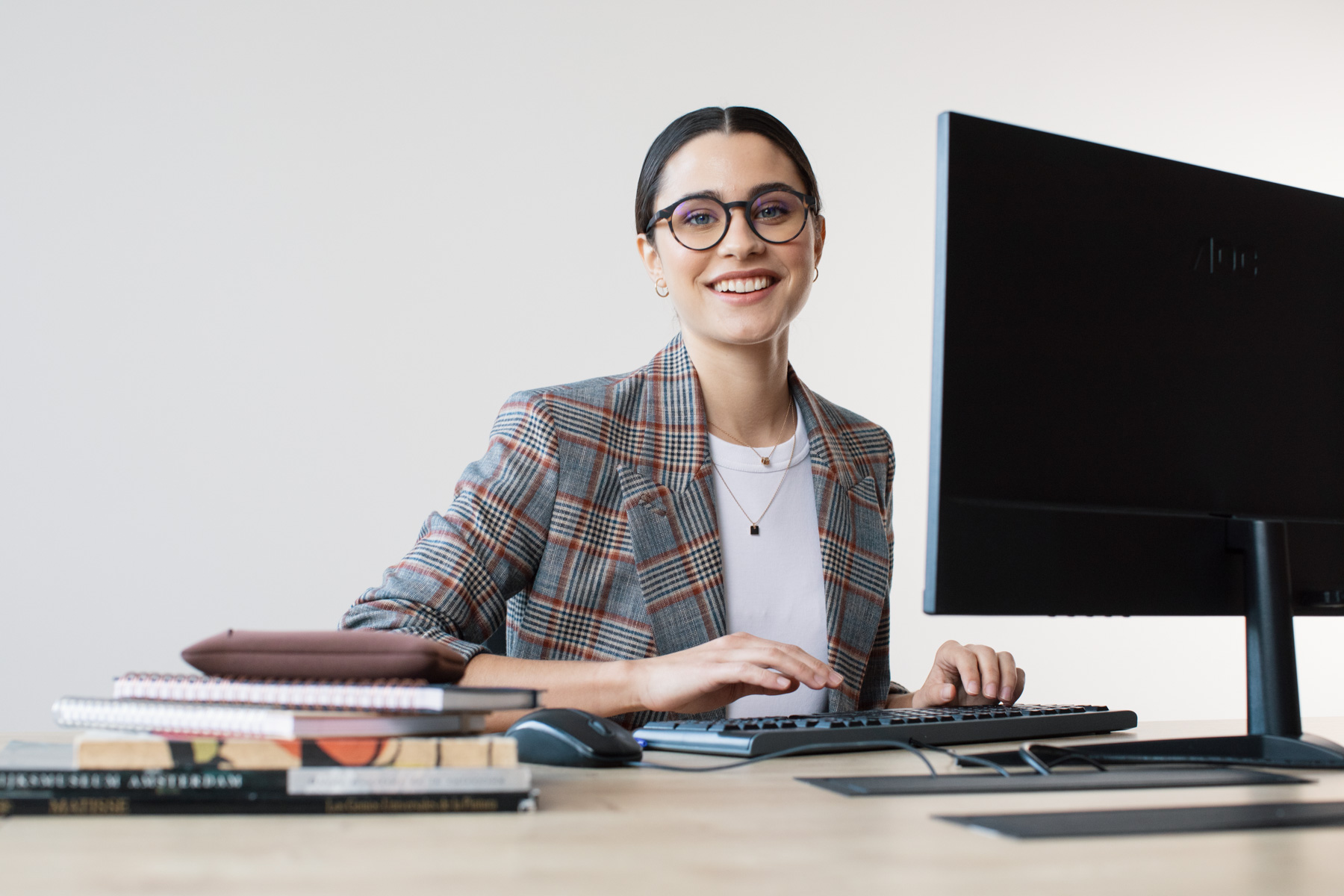 4. To improve our sleep
What better Christmas present than the gift of sleep and restful nights?
Yes, blue light glasses are great for that, as they help improve our sleep cycles.
Here's a short summary of how this works: overexposure to artificial blue light increases our sense of alertness and decreases the hormone melatonin that helps us feel relaxed and ready to go to bed. The result? Our circadian cycles (our internal clocks) are shifted, and we are unable to fall asleep as easily.
With blue light glasses, it's a whole different story: our circadian cycles are respected and protected, therefore we fall asleep more naturally, and we feel rested and energized in the morning.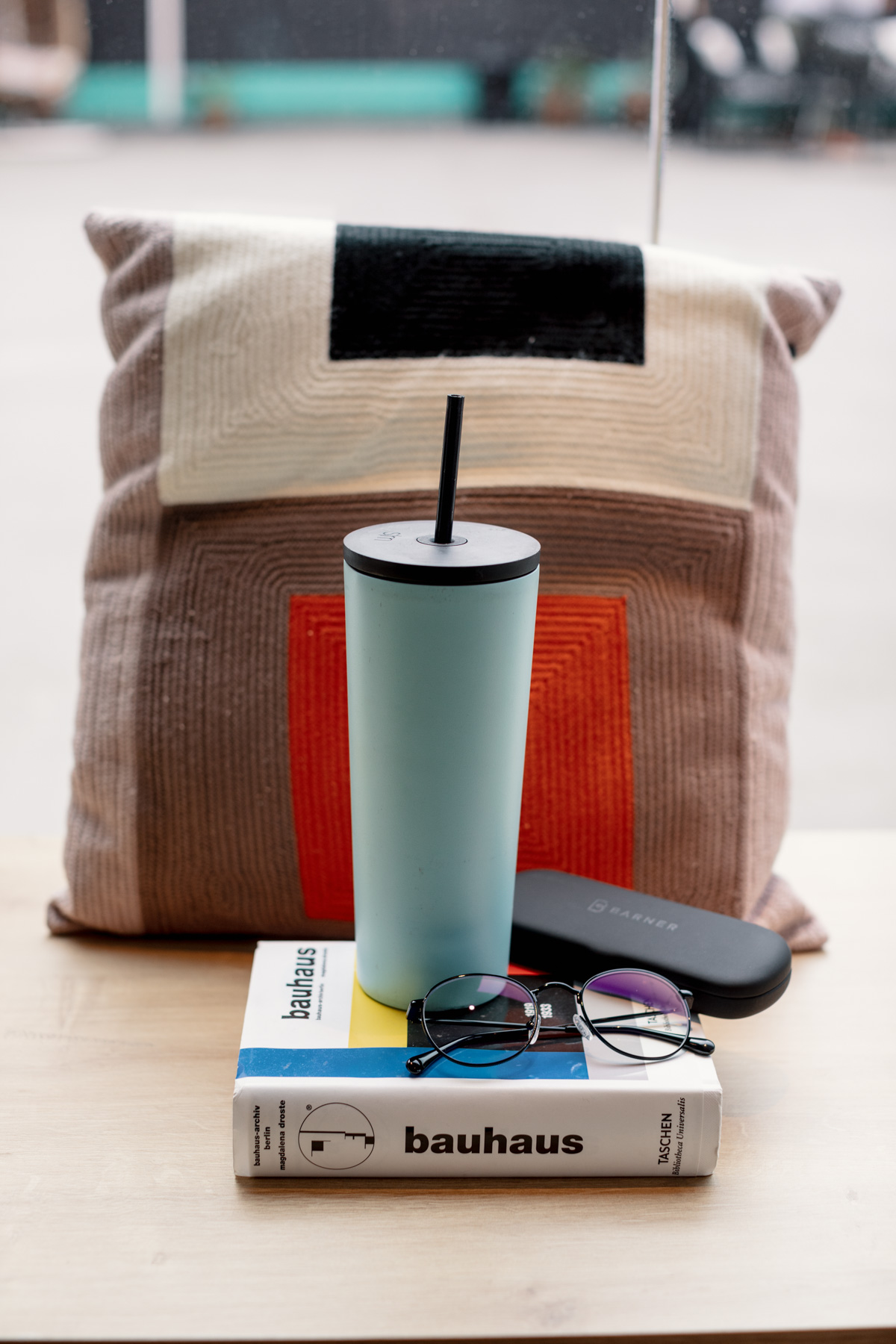 5. To enhance our wellbeing
So far, we've explained that blue light glasses are a great gift because they protect our eyes against overexposure to blue light, therefore reducing Digital Eye Strain, improving our sleep and avoiding the aggravating headaches, and back or neck problems that most of us feel when working full-time in front of our digital devices.
Here's how Barner's lenses work: we use high quality organic CR-39 lenses that block 100% of the blue light under 410 nm and 45% of the blue light on the 410 nm–450 nm spectrum.
Our eyes feel noticeably more rested and relaxed as the lenses reflect the blue light and absorb it at the same time.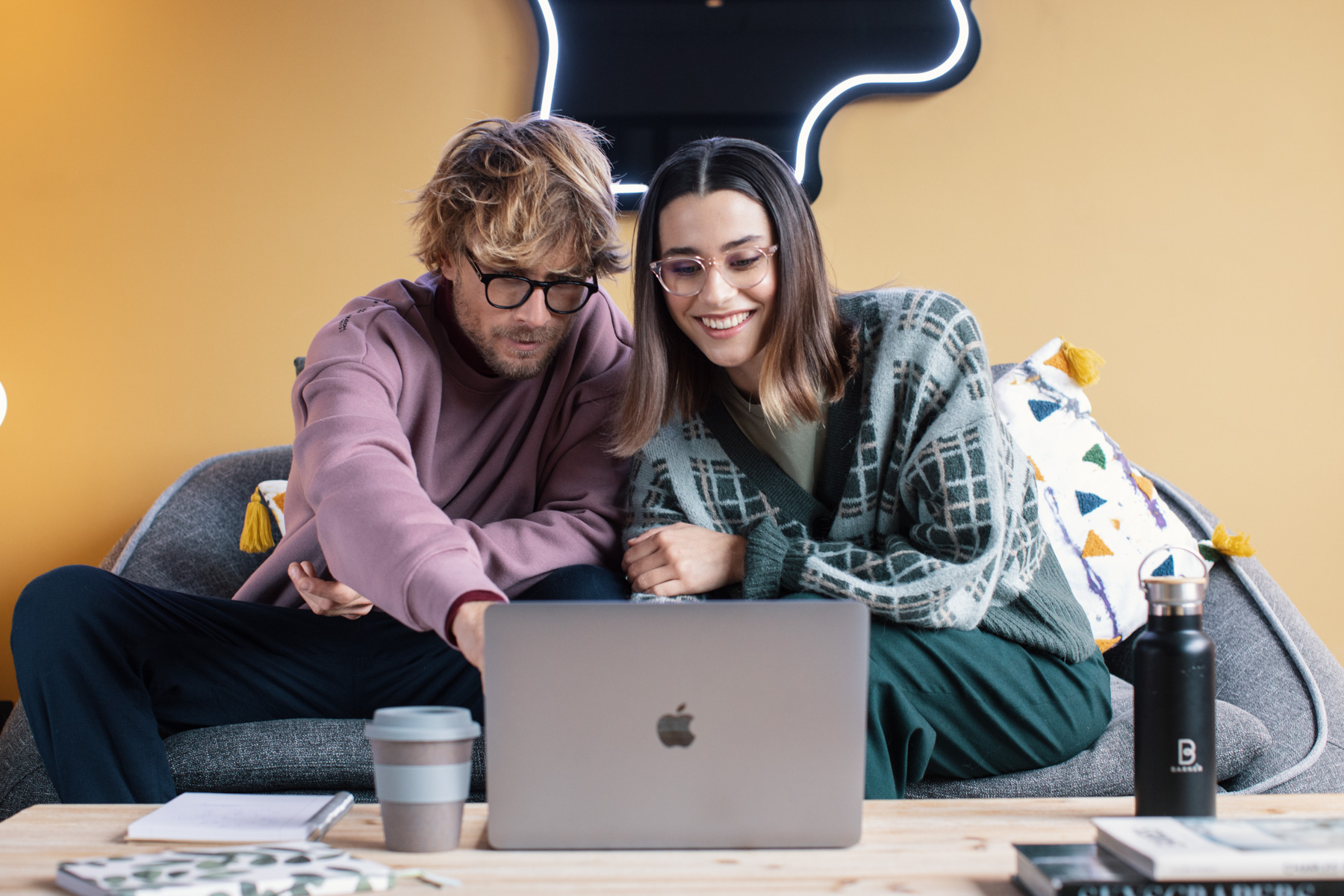 6. They are cool and stylish.
Barner's blue light glasses are available in different colors, different shapes and different materials.
We are confident you will find the perfect frame for any type of face shape! Here's our fit guide!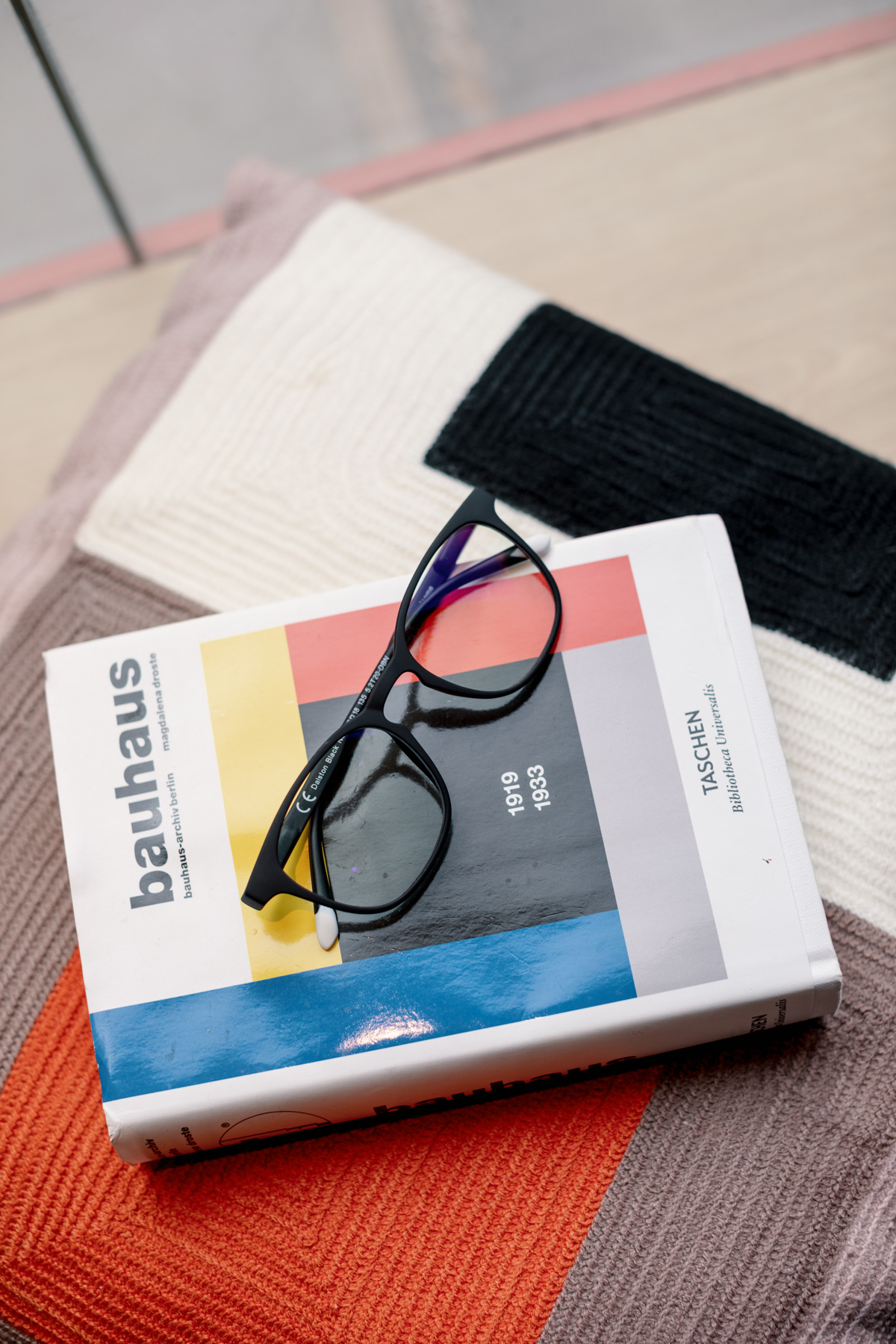 Offer the gift of improved wellbeing through protecting your employee's vision this Christmas. See our range of Barner gift cards!
We have three different collections made from a variety of different, high-quality materials:
The Chroma collection
Made from TR-39, this collection is available in a wide variety of colors and different shapes inspired by some of the coolest neighborhoods around the world: Le Marais in Paris, Dalston in London, or Chamberí in Madrid.
If you're searching for a colorful and modern look, here is the amazing range we offer!
The Mazzu collection
Created from Mazzucchelli acetate, you can choose from beautiful rounded frames inspired by the neighborhood of Shoreditch in London, daring and delicate cat-eye shapes with direct inspiration from Gracia, Barcelona, or blue light glasses with an artsy vibe with the Williamsburg, Brooklyn collection. 
The Metal collection
Our newest addition! Find contemporary modern and classic metal frames for every occasion. Elegance and exclusivity are perfectly combined in this range directly inspired by Recoleta, Buenos Aires and Ginza, Tokyo.
Rounded shapes with a very chic touch, here's the result!