Discover the best coffee Bars in Shoreditch London
If you're looking for London's best café-scene, the artsy neighborhood of Shoreditch should be your go-to-place.
Home of London's street art, fashion addicts, and party-goers, Shoreditch also has a lesser-known secret: its amazing coffee shops.
This neighborhood inspired Barner's great collection of blue light glasses: check it out!
For all the coffee lovers in London, these are the spots you shouldn't miss!
Shoreditch, coffee and rock & roll
That's exactly what you'd find in the Shoreditch Grind [1], located on the roundabout of Old Street.
Founded in 2011, it has since become a cult place in the East of London for all coffee lovers. A great place to work from, with the added bonus that if the hours go by, and you're still there in the early evening, coffees will turn into stunning cocktails.
They also serve Sunday brunches, and have an upstairs recording studio, and a Grind app, so that you can order and pay ahead without having to deal with tedious queues.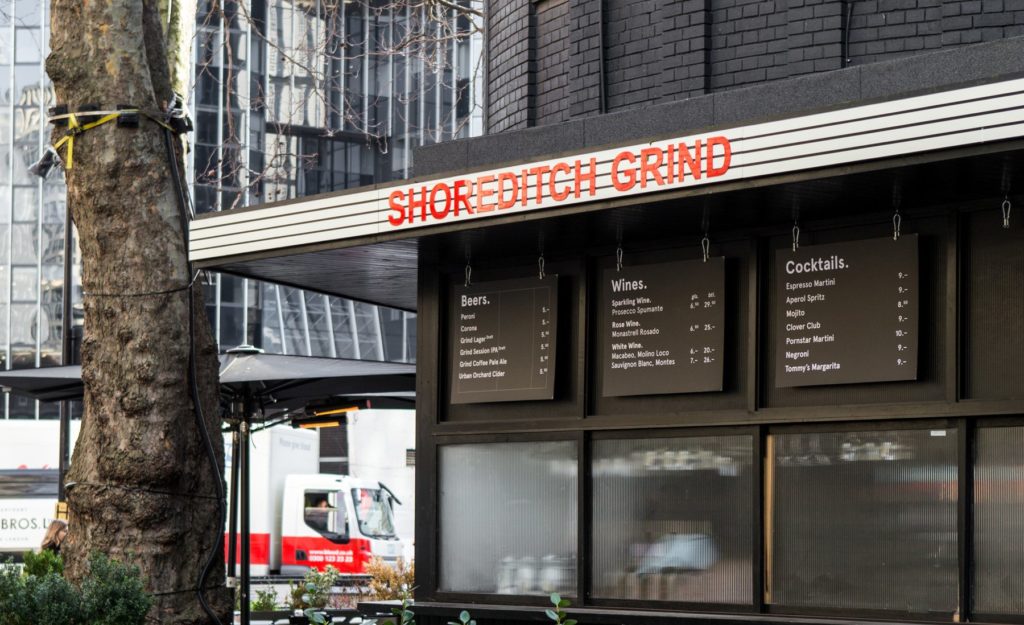 Where to find Shoreditch Grind: 213 Old Street, EC1V 9NR
---
Ethically-sourced coffee straight to the East of London
If you're looking for quality and sustainable coffee, The Attendant should be your new favorite haunt.
With the "intention of bringing permaculture to the UK café scene" [2] as they state on their website, this coffee bar in Shoreditch is a great, beautiful spot easily recognizable by its green and white tiled walls.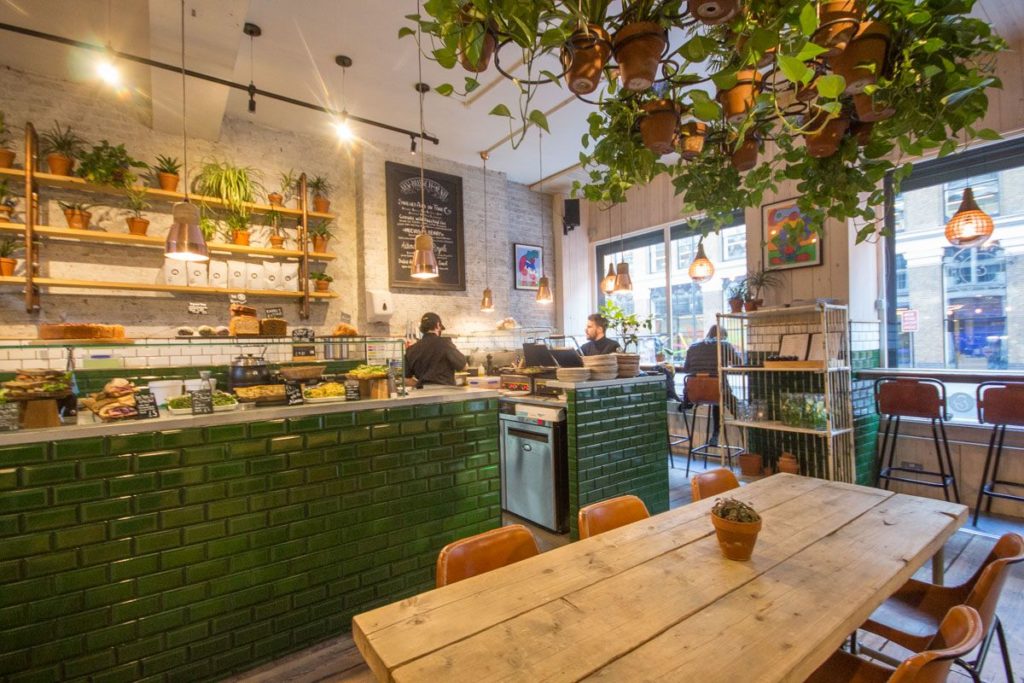 Where to find The Attendant: 74 Great Eastern Street, EC2A 3JL
---
Coffee & brunch from an Australian-inspired bar in London
Friends of Ours [3] is a small, cozy coffee shop that has become the jewel in the crown for coffee lovers in Shoreditch.
Their secret? They really know how to make coffee and lattes!
A perfect place to find productivity and focus while enjoying a great coffee and brunch with a very local feeling that will make you instantly feel part of the neighborhood!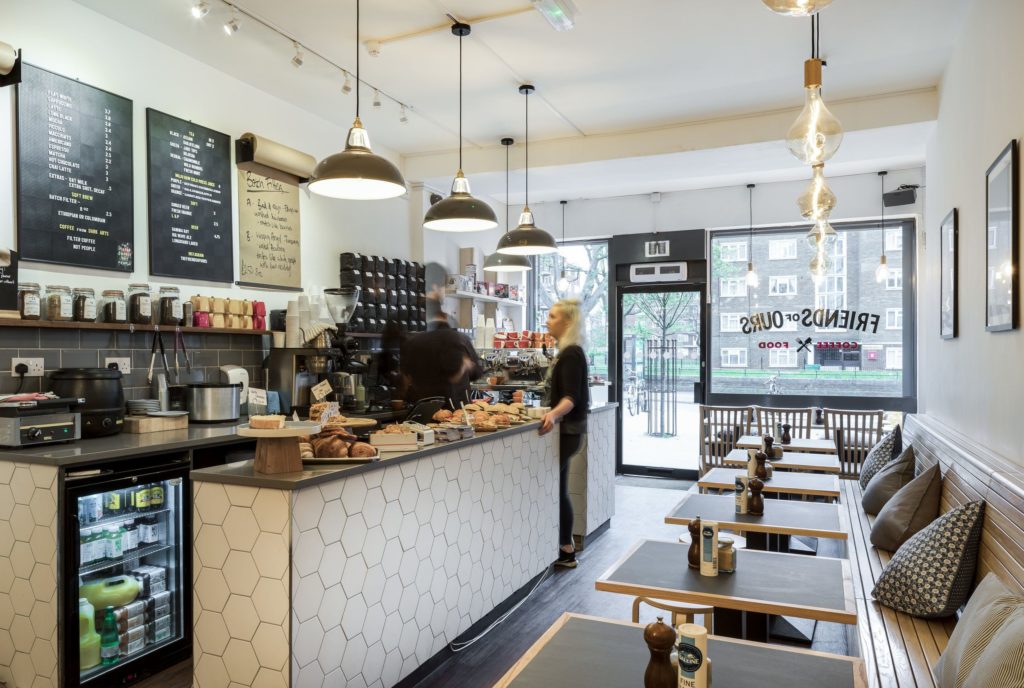 Where to find Friend of Ours: 61 Pitfield Street, N1 6BU
---
Coffee, community and charity in the heart of Brick Lane
If you want to feel the warmth of a local community, we suggest you pay a visit to Kahaila [4]. You'll find a very friendly and relaxed vibe, to enjoy great coffee and a delicious piece of cake.
Kahaila is an actual charity that proudly supports their community, that's why you'd likely find great and inspiring pieces of art created by locals, hanging on their walls.
On top of that, they tend to hold many different events to connect people and strengthen the community. So if you're looking for special connections shared through coffee, this is definitely your place!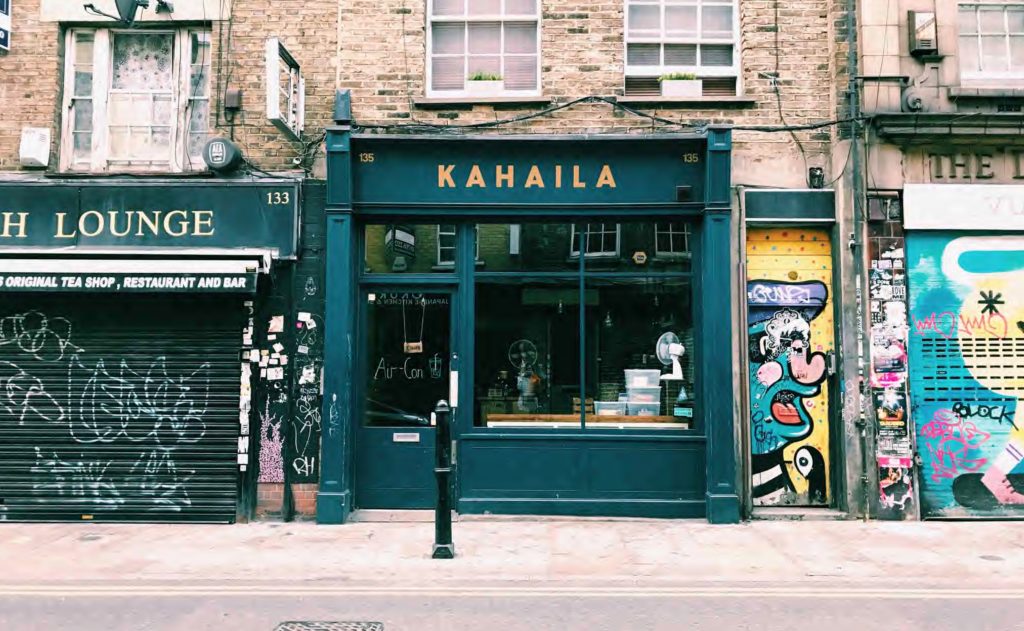 Where to find Kahaila: 135 Brick Lane, E1 6SB
A bicycle workshop-bar with amazing coffee
Until you experience London by bike, you will probably miss many of its charms.
Look Mum no Hands [5] knows that well, that's why they've created an amazing spot to enjoy a great cup of coffee while they upgrade your bike, or even better, while you learn how to upgrade your bike.
However, Look Mum no hands is much more than that, they also host lots of events, from book launches, to screenings, exhibitions and talks.
If you thought having coffee was an introverted experience, there's much more to discover. And if you're in London during the summer, we recommend you keep an eye out for their pop-ups!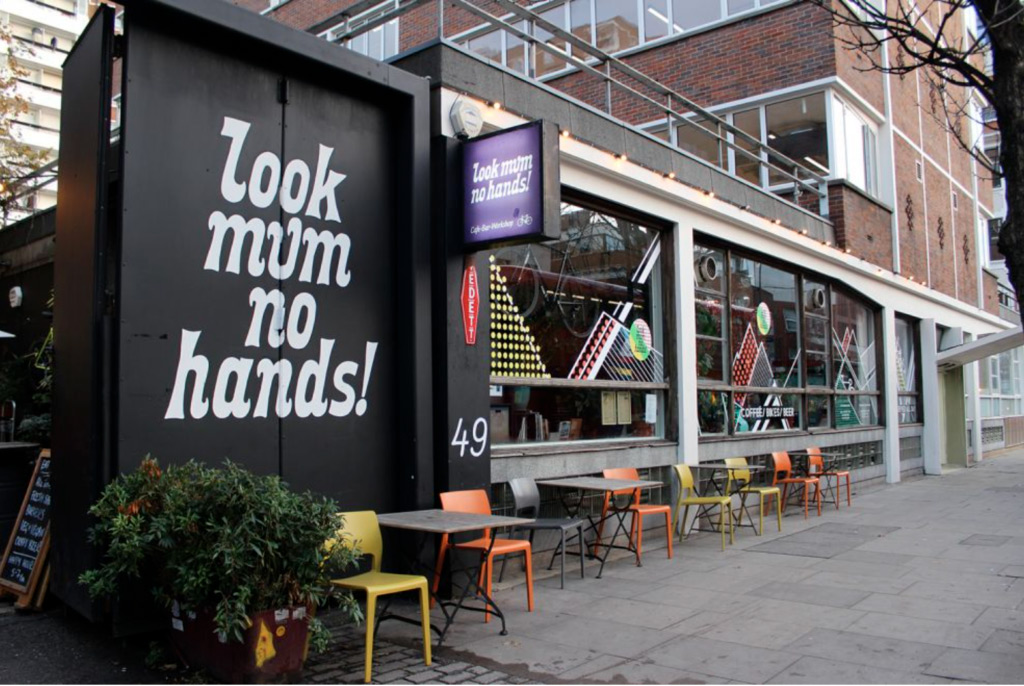 Where to find Look Mum with No Hands: 49 Old Street, EC1V 9HX
Coffee roasters with a New Zealand artisanal touch
Ozone Coffee [6] is an amazing spot to discover: with a beautiful wooden bar surrounded by brick walls, this is one of the finest places to enjoy the best of the café-scene in London.
You can either buy coffee to take away, or visit this sanctuary for coffee lovers that has been serving high-quality and ethically-sourced coffee since 1998.
They also host a variety of events and have a great sourcing philosophy that allows them to offer delicious nurtured coffee.
If you'd like to travel all around the world by sipping coffee, we recommend a visit to this great coffee bar in Shoreditch.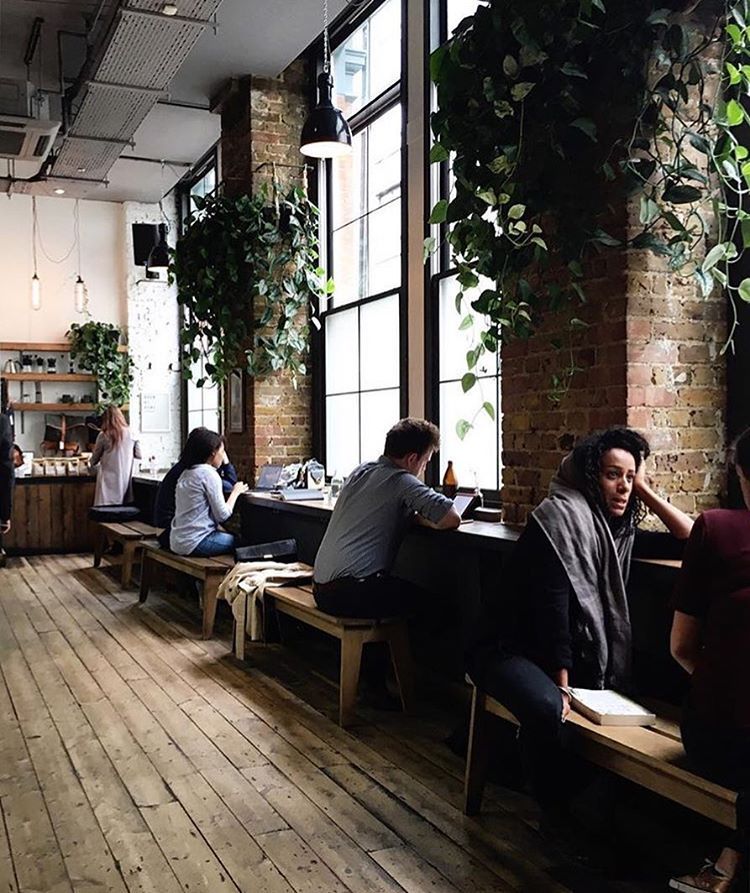 Where to find Ozone Bar: 11 Leonard Street, EC2A 4AQ
Our sources:
[1] Shoreditch Grind
[2] The Attendant
[3] Friend of Ours
[4] Kahaila
[6] Ozone coffee
Based on your reading interest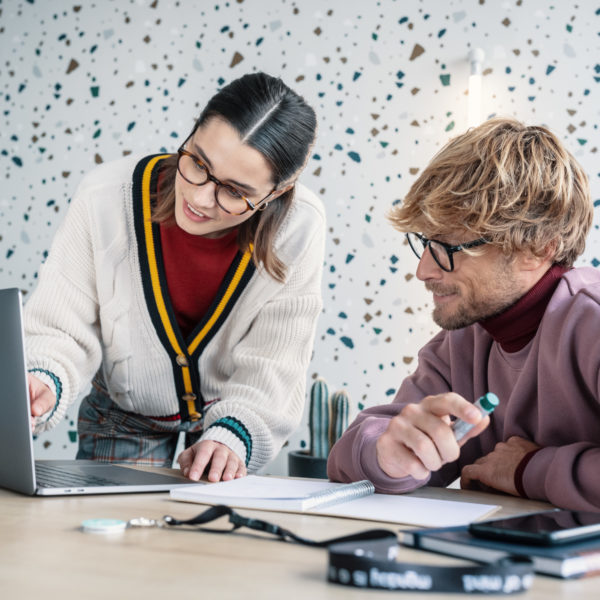 Learn how blue light glasses made a positive impact on The Power MBA's team after one month of usage.
---