Blue light, all you need to know!
Blue light is becoming a popular topic. Our digital lives are drastically increasing our HEV light input on a daily basis: from our computers, our smartphones, tablets, TVs… blue light is everywhere, but is it really that bad?
Here's everything you need to know about blue light!
What is blue light?
Blue light, also known as HEV light (from high-energy visible light) can be seen by the human eye. It refers to a portion of light found in the visible spectrum with a wavelength of approximately 380 nm and 500 nm, which is considered to have one of the highest-energy and shortest wavelengths.
Depending on the position of the wavelength, blue light can be considered as potentially beneficial light, or on the contrary as potentially harmful light.
As such, the closer this kind of light is to the blue-violet wavelength, the stronger the energy it will emit, making it potentially more harmful.
Studies are now suggesting that overexposure to blue light, especially blue-violet light, can have a direct effect on age-related macular degeneration, [1] while the blue-turquoise wavelengths may also disrupt our circadian rhythms.
The blue-violet light can be found within the 380-500 nm wavelength, but it is between the 415 nm to 455 nm range where it's considered to be the strongest and potentially the most dangerous.
What is the visible spectrum?
Blue light can be found within the visible spectrum, a truly fascinating scientific understanding which refers to the light wavelengths that human eyes can see. The wavelengths in our visible spectrum roughly range from 400 nm to 700 nm, and they represent the colors we can distinguish.
Outside that range, human eyes are unable to see any other type of light even if other organisms can (if only our night vision was comparable to some other animals, such as owls!)
---
What are the wavelengths of visible light?
The wavelengths of visible light are composed of 5 different colors:
Blue-violet light: the shortest wavelength which produces the highest frequency and energy is found between 380-500 nm
Green light: found between 500-570 nm
Yellow light: from 570 nm to 590 nm
Orange light: ranging between 590-620 nm
Red light: the longest wavelength, which therefore produces the lowest energy, is found between the 620-700 nm.
All of those wavelengths or types of light are emitted naturally; however, there's one, the blue light which we absorb naturally and artificially that, according to Harvard studies [2], might also have a darker side.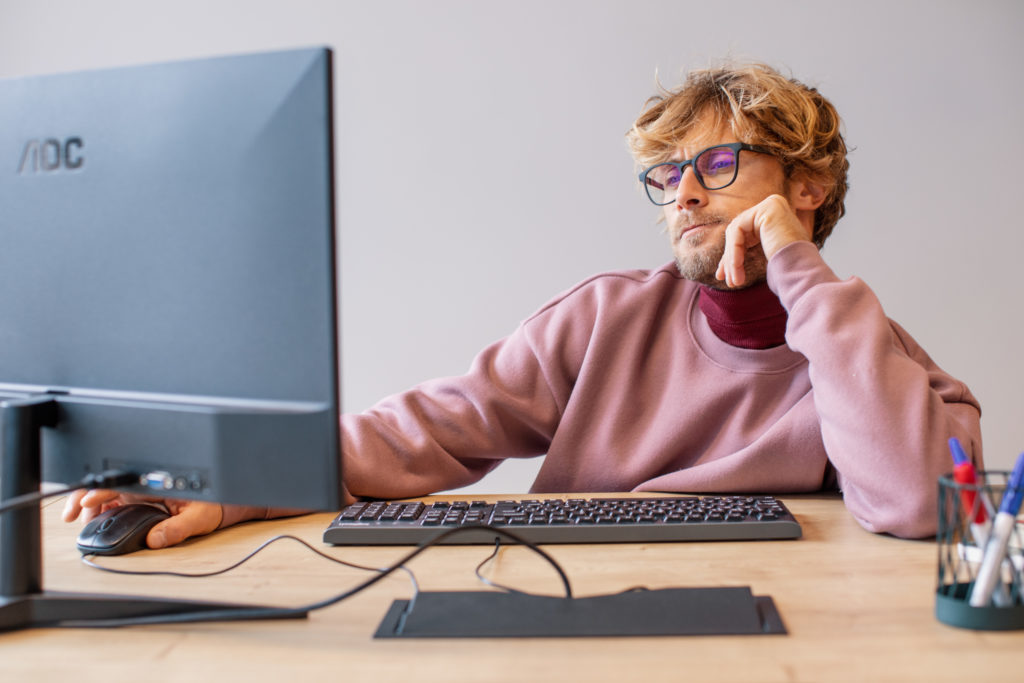 ---
Are HEV and blue light the same thing?
Although they are sometimes used interchangeably, HEV only refers to the high-energy light that is found in the violet-blue wavelength (380-500 nm). Blue light, on the other hand, refers to both the natural and artificial blue lights that can be found in our day-to-day lives within the wider spectrum of blue light.
Where can we find blue light?
We are constantly surrounded by blue light, and as you may have guessed, its primary source is the sun.
Did you know that the reason we see blue skies is because blue light is dispersed more than other types of light, due to its shorter and smaller waves?
When sunlight reaches the Earth's atmosphere, the gases and particles that are found in the air scatter all the types of light in all directions. Blue light travels faster than the other lights, and when they hit the air molecules our eyes see crystal blue skies. [3]
Blue light is found naturally (from the sun) and artificially from our digital devices. The latter type, also known as blue LED light, is one of the main reasons we tend to be overexposed to blue light.
Think of all the digital screens we look at every single day: smartphones, computers, tablets, TVs, fluorescent and LED lights – the list goes on and on.
While natural blue light can have beneficial effects on us, as it boosts our alertness and elevates our moods, too much of this light might also affect our overall health negatively, especially our eyes.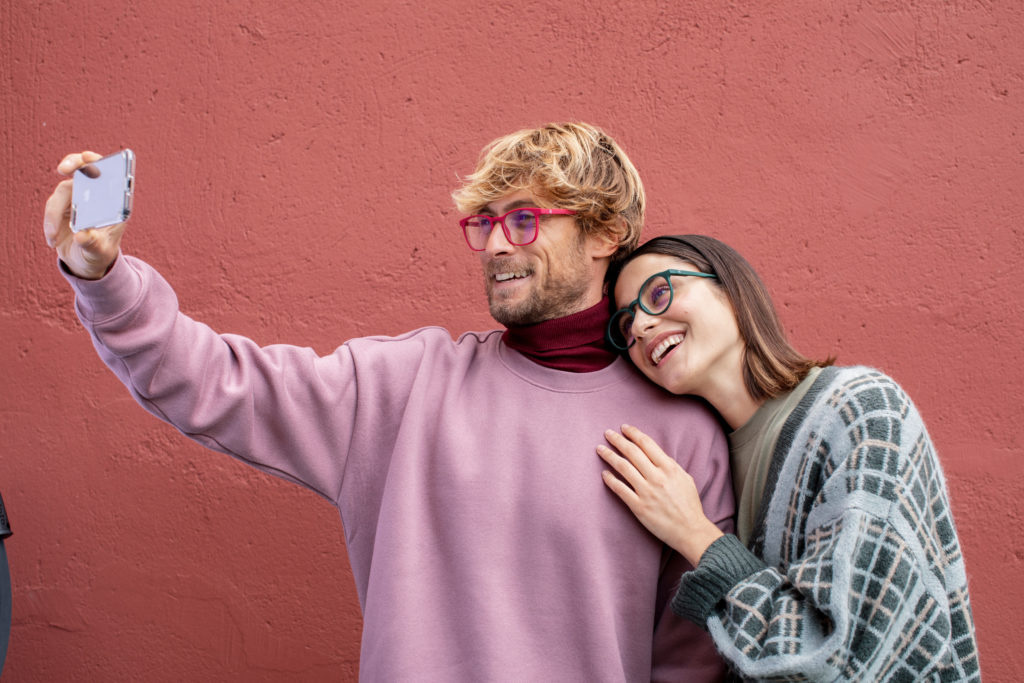 ---
How does blue light affect our eyes?
As we probably already know, not all those colors of light have the same effect on us. For instance, violet light can become very dangerous if our bare skin is overexposed to it, and likewise, blue light overexposure can potentially affect our eye health.
Too much blue light can have a negative impact on our overall health, and we might start to suffer from Digital Eye Strain also known as Computer Vision Syndrome. (Check out the links to learn everything you need to know about it!)
---
What are the concerns of blue light overexposure?
Basically, the main warning signs that we might be suffering from overexposure to blue light are:
Eye strain and dry eyes
Headaches and migraines
Back and neck pain
Disruption of sleep patterns
Mental and physical fatigue
Poor habits, such as checking digital screens at night, poor lighting in our surroundings when working on a computer, and spending many hours per day on digital devices, tend to increase the chances of suffering from Digital Eye Strain. [4]
Does blue light overexposure affect sleep cycles?
According to researchers, overexposure to blue light, especially at night-time decreases the secretion of melatonin, an important hormone that helps our body to relax, thus affecting our circadian rhythms (our internal clock). [5]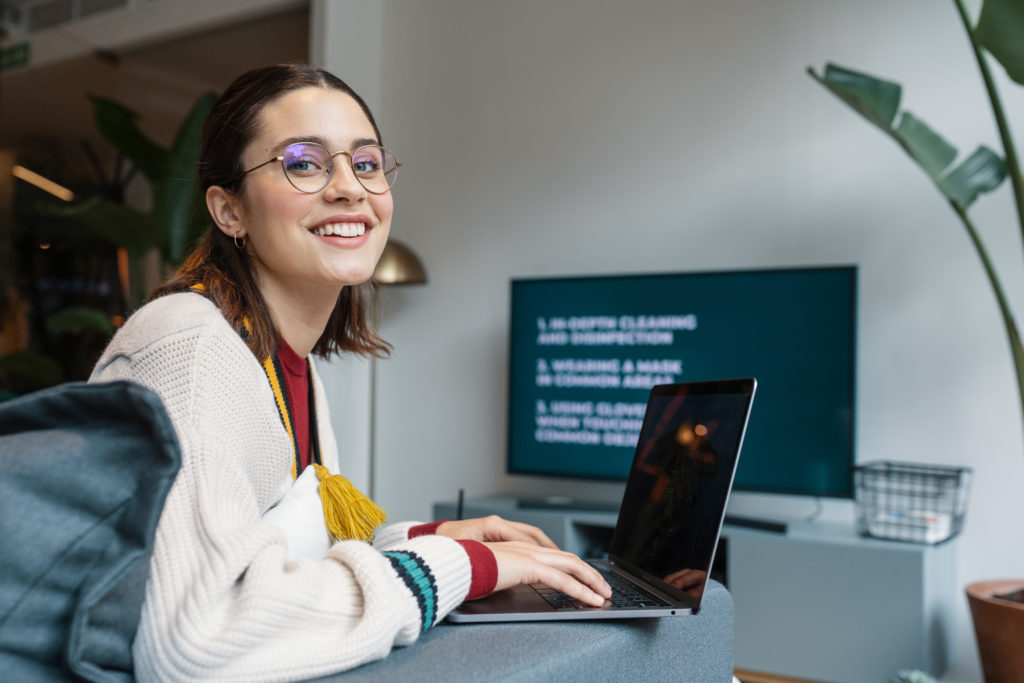 ---
What's the best way to prevent blue light overexposure?
The best way to prevent blue light overexposure is to use blue light glasses.
These types of glasses are specifically designed to protect our eyes from the detrimental effects of overexposure to HEV light.
Barner's blue light glasses are made from high quality organic CR-39 lenses that block 100% of the blue light under 410 nm and 45% of the blue light on the 410 nm–450 nm spectrum.
They are stylish, comfortable, and efficient: our eyes feel noticeably more rested, our body more relaxed, and we sleep better at night!
Check out our full blue light glasses collection!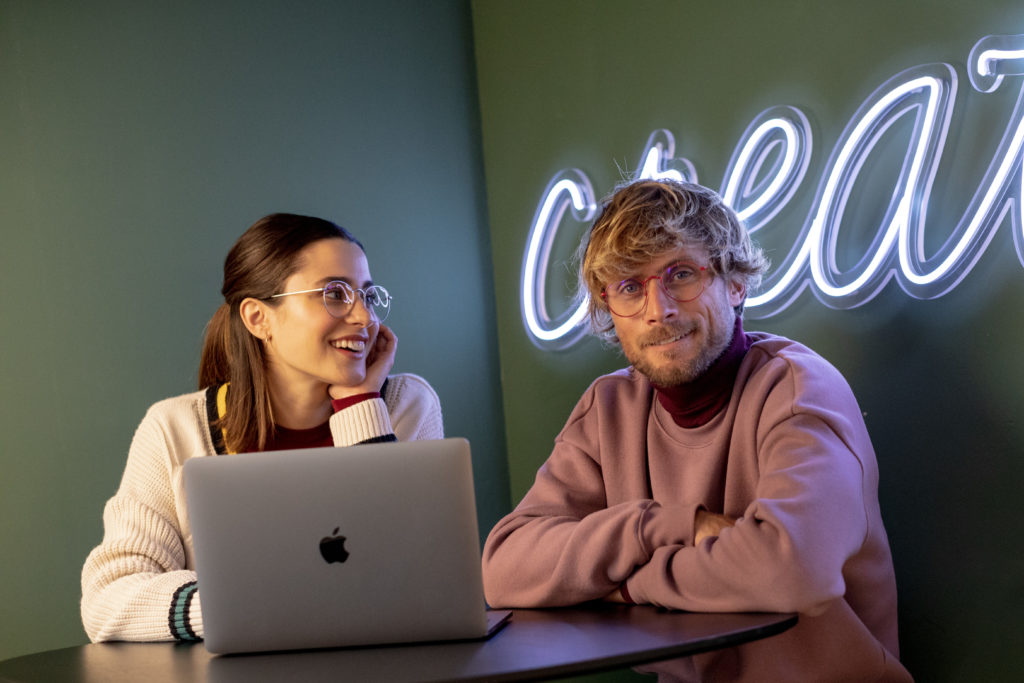 ---
Our sources
[1] NCBI
[2] Harvard
[3] Nasa
[4] Researchgate
[5] PubMed
---
Based on your reading interest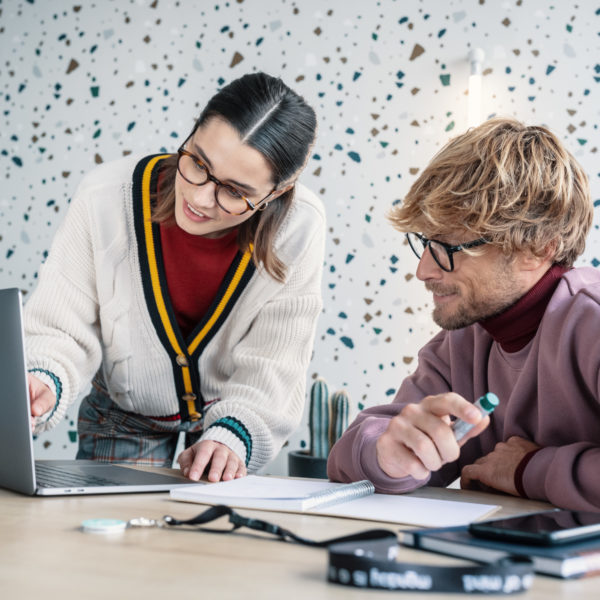 Learn how blue light glasses made a positive impact on The Power MBA's team after one month of usage.