Prescription blue light glasses
How do they work?
The use of blue light glasses is becoming more and more popular among digital workers.
Most of us use different digital screens throughout the day for long periods of time. They are great tools to help with productivity but they can also have negative effects on our overall wellbeing, such as headaches, difficulties sleeping or itchy eyes. Luckily, awareness of these potential side-effects from overexposure to our screens, and the artificial blue light they emit, is increasing.
For those of us who use prescription glasses and still feel our eyes are tired at the end of a long working day spent in front of digital devices, this is a common problem. Prescription glasses help improve our vision, but they aren't designed to protect our eyes against blue light overexposure.
What if we could have both solutions in one single stylish pair of glasses?
---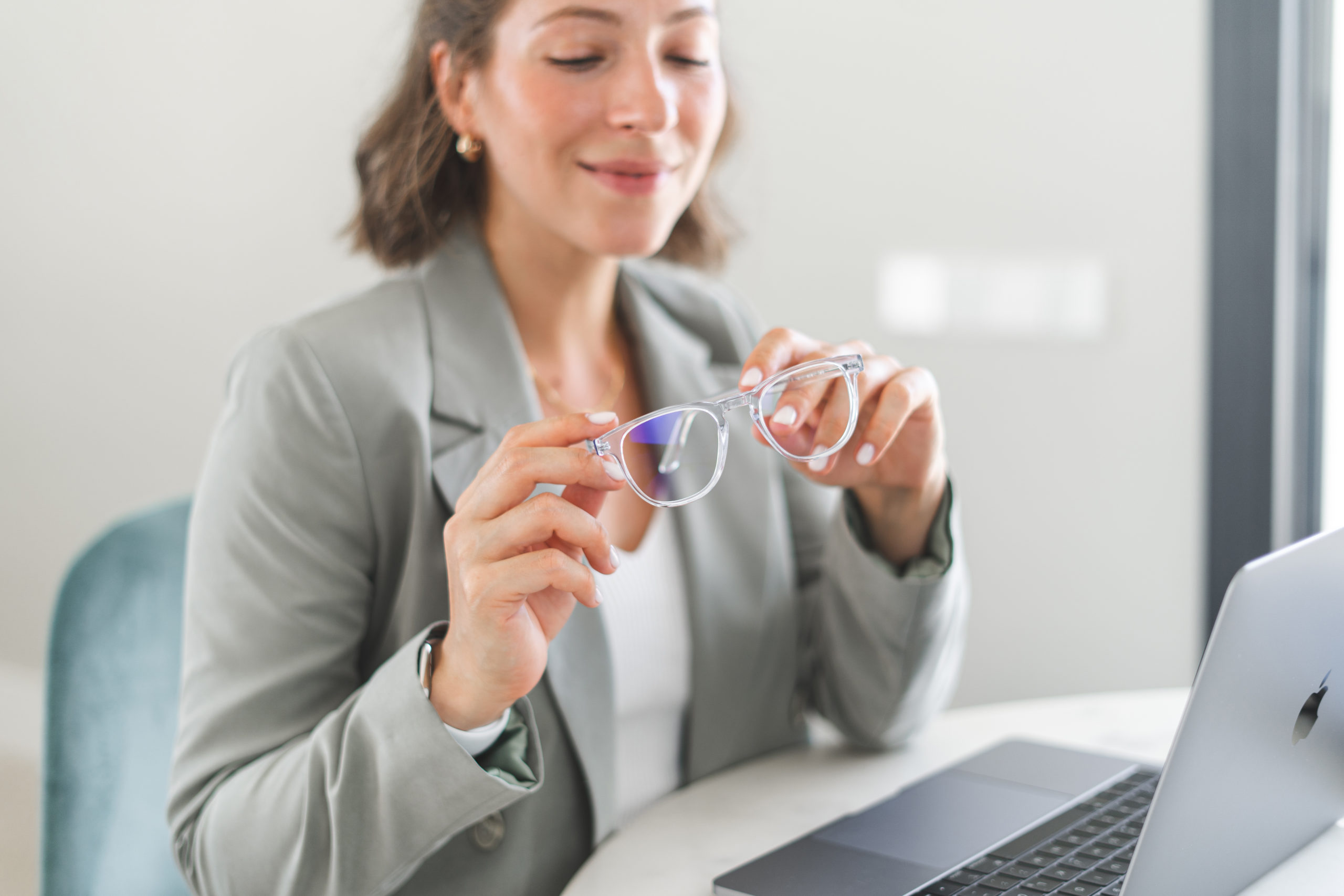 What are prescription blue light glasses?
Prescription blue light glasses are computer glasses specifically created to shield our eyes from the artificial blue light emitted by digital devices. They also reduce the glare that our screens produce, which results in frequent cases of digital eye strain, also known as Computer Vision Syndrome.
Itchy, red and dry eyes and headaches are our bodies' way of warning us that it is time to give our eyes a break.
Barner's prescription blue light glasses use two different kinds of blue light blocking technology: we've carefully designed high-quality organic C-39 lenses that efficiently block 100% of the blue light under 410nm and 45% of the blue light on the 410nm – 450nm spectrum. (Note that computer glasses are also available for non-prescription users).
It is so simple to personalize our computer glasses with our exact prescription so that we get all the benefits from blue light glasses and prescription glasses in one single product!
Here are the great features of our lenses!

Prescription and non prescription lenses

Perfect balance between color perception and blue light filtering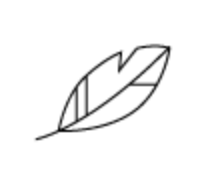 Lightweight and incredibly comfortable

Highest quality scratch resistant lenses

Ideal for people who do color sensitive-work

Stylish: different frames and colors
Check out the benefits of using Barner's blue light glasses!
---
How to choose the prescription for computer glasses?
Problems with eye vision can vary with time and sometimes our prescription glasses can become no longer efficient.
That's why we always recommend going to the optometrist and having our eyes regularly checked. Especially when using computers for extended periods, it is very important to have the right prescription.
An optometrist will assess your vision and provide you with the correct prescription. Once you know your numbers, all you'll need to do is to add the specifications of your prescription when you've chosen one of the different frames we have in our amazing collection at Barner.
The entire range of glasses we've proudly developed at Barner have been imagined with the digital generation in mind. As such, they are ideal for people who do color-sensitive work.
Aside from the slightest yellow perception against a white background, our computer glasses provide a perfect balance between color, blue light filtering and comfort for the eyes.
Check out Barner's collection!
---
---
Based on your reading interest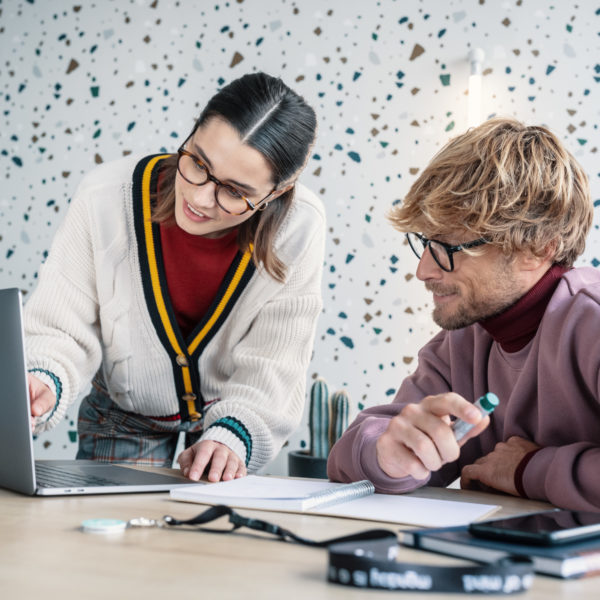 Learn how blue light glasses made a positive impact on The Power MBA's team after one month of usage.