Screen time for kids: How much and how to limit it?
A Complete Guide
There are many different recommendations on how to limit the screen time of our kids, and other useful tips to help minimize the potential side effects of overexposure to the blue light emitted by our digital screens.
It is recommended that kids have at least 60 minutes of physical activity every single day, but if we add up the hours of digital entertainment together with the hours spent at school and doing homework, it becomes an almost impossible task to ensure one hour a day of being physically active.
So how do we efficiently limit screen time?
Delve into our comprehensive parents' guide to limit screen time.
How much time do kids spend on electronic devices?
Kids between 8 and 18 years old spend on average 7.5 hours in front of a screen on a daily basis just for entertainment, according to the CDC [1].
If we add to that the time spent on computers at school and at home for educational purposes, we can definitely say that screens are an important part of our children's daily routines.
According to the same organization, here's how much time kids spend on average in front of digital screens for entertainment purposes, by different age groups:
8-10 year-olds: Kids in this age group spend on average 6 hours a day. It is also estimated that nearly 4 hours out of that total are spent watching TV.
11-14 year-olds: They spend an average of 9 hours a day in front of digital screens (5 hrs of which are in front of the TV).
15-18 year-olds: They spend an average of 7.5 hours in front of screens (4.5 hrs of which are spent watching TV).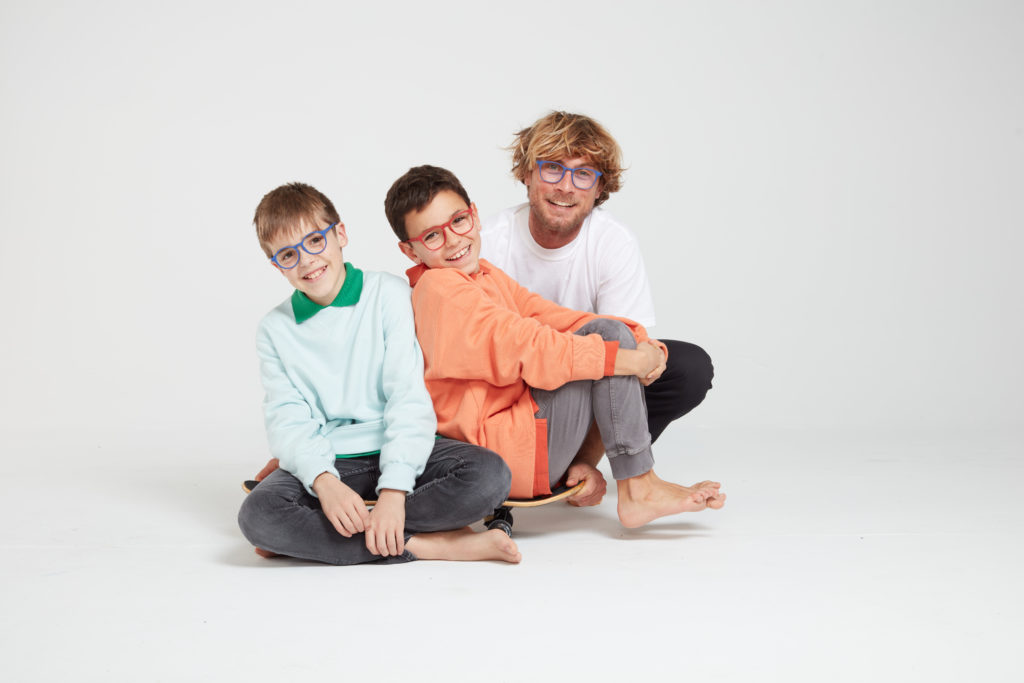 ---
Should parents limit screen time?
According to the American Academy of Pediatrics (AAP) [2], parents should establish a consistent limit on the use of any type of media that involves being exposed to screens and blue light.
Schools are becoming increasingly digitalized and kids now spend more time than before in front of computers and tablets for educational purposes. That's why, when it comes to leisure, it is very important that parents do limit screen time.
However, in addition to limiting our kids' screen time, there's another growing trend among parents that has been praised for its efficiency: educating our kids to become media-savvy in the digital age. [3]
---
How to help your kids become media-savvy?
Make sure you encourage your children to think critically about what type of entertainment and media they are consuming, and how they actively participate in that consumption.
Aside from that, teaching your kids about security and information is also a very important step into digital education.
It seems that a hybrid approach by which parents teach kids how to critically question their media consumption, together with a consistent screen limitation, might be the winning combination.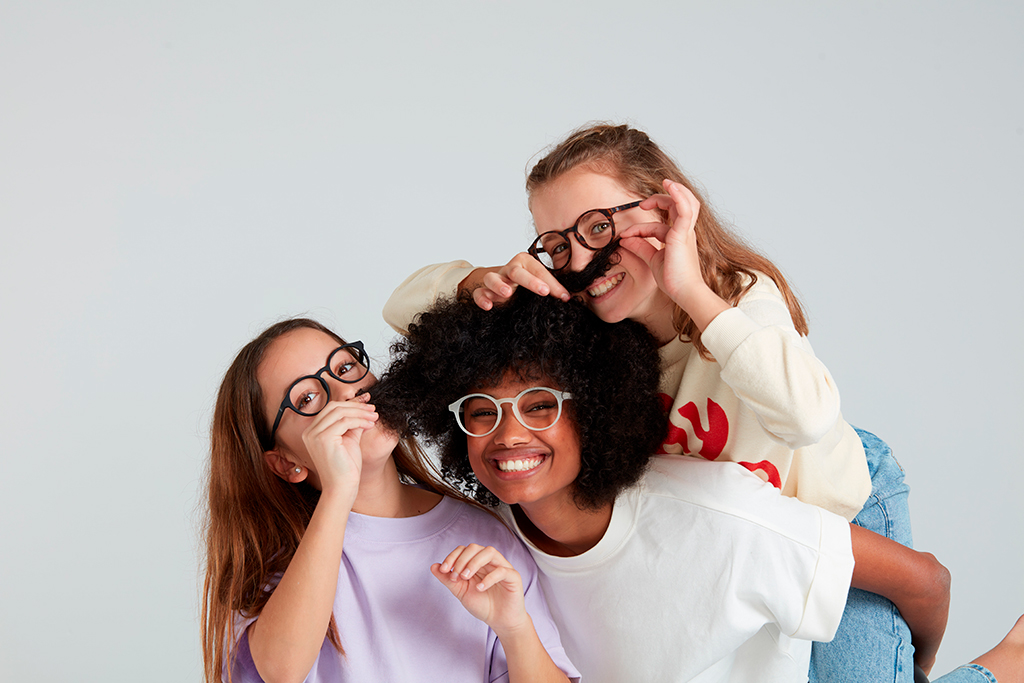 ---
Screen time for kids: A guide by age
Here's our recommended recreational screen time for kids sorted by age groups:
| | | | | | |
| --- | --- | --- | --- | --- | --- |
| | Toddlers (up to 24 months) | Preschoolers ( 3-5 years) | Elementary School (6-10 years | Middle School (11- 13 years) | High School (14-18 years) |
| Recommended Screen time | Less than 1 hour a day | Around 1 hour a day | Between 1 and 1.5 hours a day | Up to 2 hours a day | Up to 3 hours a day |
| How to limit screen time? | Make sure that you always co-watch only high-quality media and content with them. | Avoid, as much as possible, using TV as a distracting device and schedule any TV or screen time. | One key tip is to avoid screen time becoming the habit once homework has been completed. Instead, create a consistent plan for screen usage. | By this age your kid should understand that their routine should be balanced. Create a specific plan for media entertainment on a weekly basis. | Establish rules about technology use and make sure they work as a reward for good behavior. Ideally, they should be able to choose what type of media they would like to use. |
| What to do instead? | Toddlers should engage in creative and physical activities as much as possible, together with quality interaction with people. | Opt for print or physical versions of entertainment such as books or toys. Ideally, try to find activities that engage creatively with your kid. | Make sure your kid gets into the routine of 1 hr of physical activity every day and encourage outdoor activities. | At this age a great alternative to technology is sports clubs or creative activities (such as music, painting, etc.) | Encourage social and physical activities. Sports, musical activities and outdoor activities are a great alternative to screen time. |
---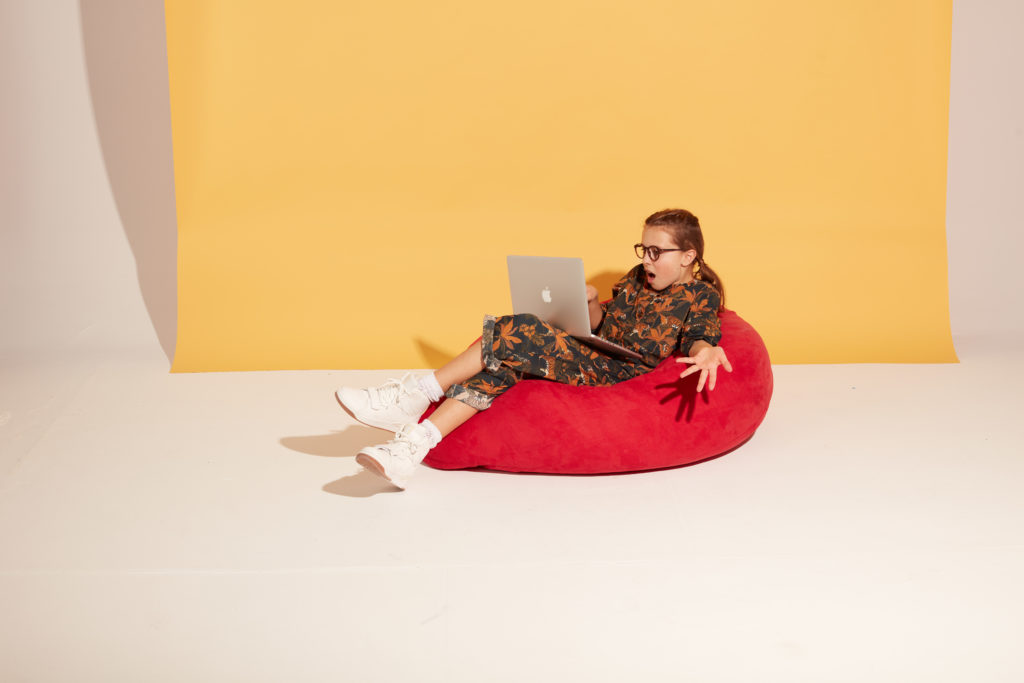 How to add parental controls on screen time?
There are different tools we can use as parents to control the screen time of our kids as well as to prevent them from accessing explicit content online.
Most digital devices have a parental control built-in to ease this task; however, there are many other apps with more specific limitations.
---
Tips to limit our children's screen time
Digital devices are an integral part of both our lives and our kids' lives.
As such, it is important to establish a healthy digital routine from early on to ensure that our children understand how to use digital devices and why they should learn to limit their screen time as much as possible.
Here are some tips we can implement to make sure we succeed in creating a balanced screen time limitation:
Ensure our kids are involved in at least 1 hour of physical activity: joining sport clubs or encouraging social activity are 2 of the best ways to do so.
Remove any media from our kids' bedrooms in order to create technology-free zones: instead, encourage the use of games, toys, books, and similar activities to develop their creativity.
Parents should become role models in regard to screen time and technology use: if our kids see us constantly behind our screens, how could we then explain they shouldn't do it too?
Create specific rules about technology use and make sure to explain why they should have limitations on screen time and the potential effects of overexposure to blue light.
Teach them visual hygiene: kids should know from an early age how to adopt a proper sitting posture, and how to practice the 20-20-20 rule to prevent eye strain (visual breaks after 20 minutes by looking for at least 20 seconds at something 20 feet away – not the TV!)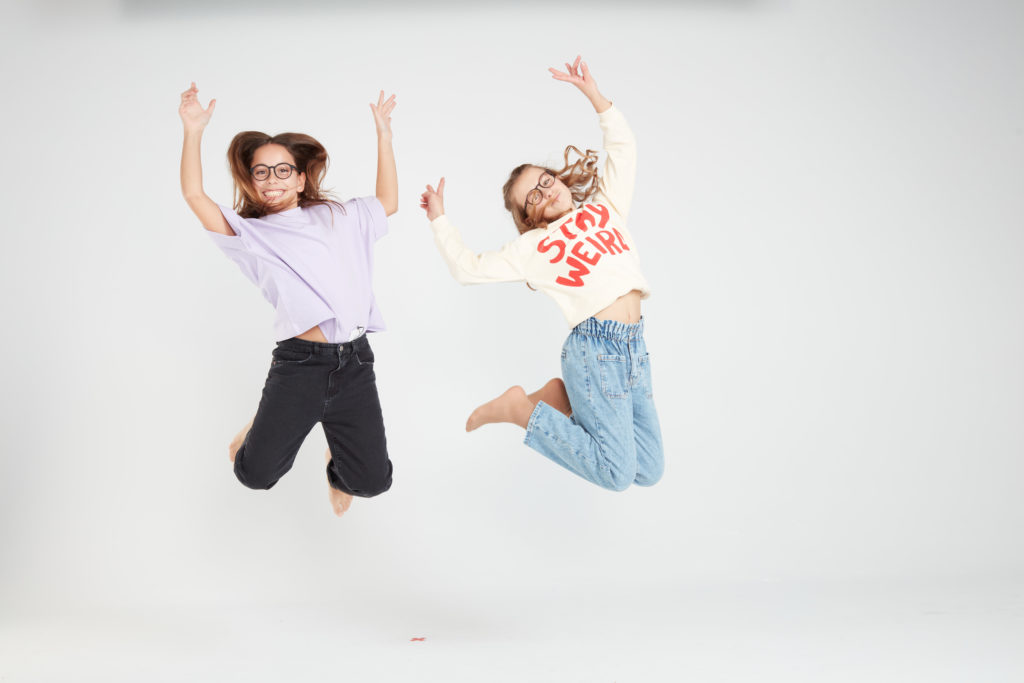 How to protect our kids from overexposure to blue light?
Some of the most common signs of overexposure to blue light are related to Digital Eye Strain also known as Computer Vision Syndrome, which can lead to eye discomfort, fatigue, blurred vision and headaches, among other symptoms.
That's why we also recommend protecting our kids' eyes from overexposure to screens with the use of blue light glasses.
Our high-quality organic CR-39 lenses block 100% of the blue light under 410nm and 45% of the blue light on the 410nm-450nm spectrum.
Check out our blue light glasses collection exclusively for kids!
Our sources
[1] CDC
[2] AAP
[3] Wired
---
Based on your reading interest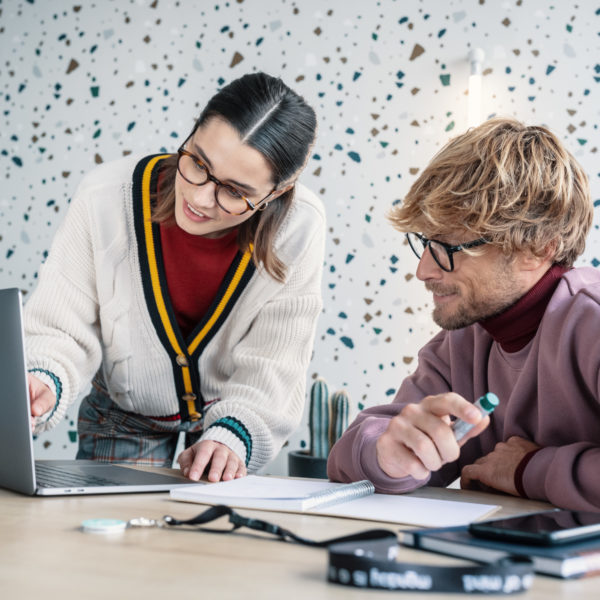 Learn how blue light glasses made a positive impact on The Power MBA's team after one month of usage.